Reasons
Why You'll love It!!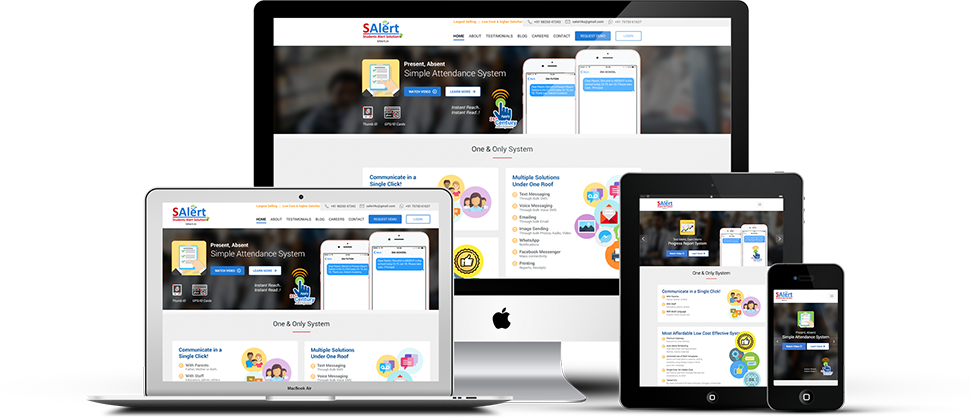 Parents - Educators Communication: It is important & helpful to improve Students Progress.

Accessible on Multiple Devices: You can login from your Laptop, Mobile, Tablet and Desktop.

Easy Start-Up Plan: We know that you may want to check System first, therefore we have made easy Start-up plan.

Simple to Use: All our features have been made simpler with a fewer clicks, so you get your work at ease.

Ideal for: Schools, Tuition Classes, Colleges Or any Educational Institutes.

Guaranteed Satisfaction: We values your spent money and trust.

Unlimited Access: Use for number of unlimited Students, Parents, Staff..!

All in One Alert solution: Use personalised and relevant messages in order to stay ahead of others.
1st High Speed, Non Competing, Most Affordable, Advance Technology